A Teacher's Treasure
is having a great linky party about your
I love the idea because they are in my head, but unless I write them down I will surely forget!
Personal Resolutions:
1. Trying to plan out weekly meals on the weekend so I will be more inclined to cook dinner each night and reduce the amount we order out.
2. Lose 20 lbs. from the previously mentioned ordering out and holiday gluttony.
3. Listen to my children more and make more time for them despite being exhausted during the week.
4. Continue to manage our money carefully to help continue to work ourselves out of debt.
5. Set aside a few date nights for the hubby and myself.
Professional Resolutions:
1. Try to work all of the great ideas I have pinned into lessons.
2. Try to be better organized with all the papers that eat my desk alive.
3. Work on incorporating more technology into my everyday routine.
4. Attempt to use the two new reading assessments that our county just introduced to us.
5. Be better about taking annecdotal notes through One Note.
Phew, let's hope I can keep these up all year.
Now it's your turn.
Create your resolutions, head to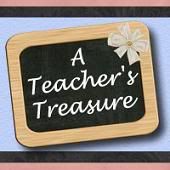 and link up!