A great blog I follow: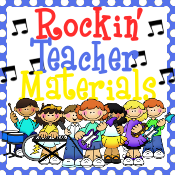 had a giveaway to celebrate hitting 200 followers. Yay! She wanted to share the love with us so she was giving away 3 Target gift cards.
Well, guess who one of the winners were? ME!
I still can't believe it. I never win things like that, especially a gift card to Target, which is like gold!
Be sure to check out her site, she has some great freebies on there. She is also a guest blogger at
The Lesson Cloud
, which is another great site.